There are budding engineers in all grade bands of the education system, even if the student might not know it yet. It is essential that we as parents and educators expose students to hands-on, engaging engineering curriculum and lessons starting at a young age. By giving them the opportunity to engage with different engineering topics, we create a positive association, confidence, and a passion for the subject. 
Engineering gifts are a great way to get children excited about learning in and out of school. Whether it be virtual lessons or hands-on kits, there are a variety of engineering gifts to pique the interest of any child. 
Building Blocks
Building blocks allow children to transform into engineers and work within the Engineering Design Process (EDP). Through trial and error, children learn how to be creative, troubleshoot, and problem-solve while building their creations. This is beneficial for their understanding of engineering and helps them build 21st-century learning skills they can use in their professional lives.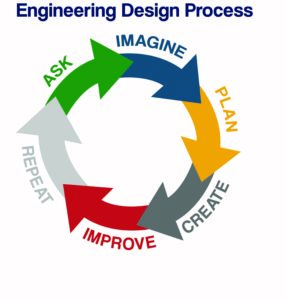 LEGOs
Similar to building blocks, LEGOs are a well-known and effective way to introduce children to engineering. This is a great engineering gift option for any age! For toddlers, it helps them to improve their fine motor skills and introduces them to the importance of planning and following directions. For older children, it teaches them essential problem-solving skills and gives them a sense of accomplishment as they progress to more difficult kits. 
Magnetic Building Kits
Magnetic building kits give children the flexibility to build a variety of different items. Whether they want to build a house or a car, these reusable kits allow them to learn key engineering skills. Magnetic building kits make a great gift for any child, because they are usable as the child's skills grow and their interests change. 
Electric Circuit Gifts
Electric circuit kits are a great introductory gift for a child who has an interest in engineering. These easy-to-use and safe kits teach children a variety of skills that will support them throughout their education. Children learn to follow directions and use critical thinking skills to complete their circuits. 
Another benefit of these gifts is they can be used multiple times. There is not necessarily one "right way" to create a working circuit. Children can use it multiple times, finding different and possibly more efficient ways to build. This is a great opportunity for parents and educators to talk with children about the benefits of improving engineering designs through real-world examples. 
Bonus: A great example to use is the evolution of bridge engineering, design, and technology.
Engineering Video Games
Most children love video games and associate them with having fun. Engineering video games are a form of disguised learning that allows children to improve their engineering skills, all while having fun and doing something they love. Engineering games, such as Minecraft, allow students to work in the engineering design system and build a world of their own. These are often long term activities for children to engage in an educational activity over many weeks, months and even years. 
Robot Building Kits
Robot building kits are a great gift that introduces children to engineering, technology and science. Robot kits can be tailored to the age and skill level of each child. They introduce programming, computational thinking, and creative problem solving skills. 
Robotics kits can lead children to develop a new hobby that can introduce them to a career in engineering, coding, developing and many more! 
Radio Building Kits
Radio building kits range in complexity and can be purchased as a gift for younger children or high school aged students with a passion for learning. For younger children, they learn to follow directions, match colors and shapes, and problem solve to get a working radio. For older kids, they use critical thinking skills to wire, test and rewire until they have completed the project and created a working radio. This gives them a real example of what it is like to be an engineer working on a project. 
"Ever tried. Ever failed. No matter. Try Again. Fail again. Fail better."
– Samuel Beckett 
Craft Puzzles 
Craft puzzles are a great activity for kids to do with friends or family. They learn problem solving skills as they work and test their memory while trying to complete the puzzle. This group activity also works on their social skills and gives them practice working with a team. Teamwork is essential in the engineering workforce, along with many other STEM jobs; introducing this skill at a young age is essential. 
STEM Sports Engineering Gifts for Kids 
STEM Sports® offers turnkey science, technology, engineering and math curriculum kits for K-8 students that can be implemented at-home, in the classroom, during summer camps, or in after school programs. These hands-on lessons use sports as a way to facilitate STEM learning.  Each lesson gets children active and thinking about real-world application of the concepts they are learning. 
In a STEM Football lesson, students will learn and apply concepts and standards of units and area by: 
Calculating the area of a football field using multiple units (in2 and yd2);
Constructing a scale model of a football field and field goal post to informally collect data to determine success and;

Calculating the area the football traveled to make a field goal by counting units on a quadrant plane system. 
Throughout this lesson, students are introduced to the engineering while looking at the intricacies of a football field.  
STEM Sports® offers a variety of sports and lesson types to engage children of all ages. Regardless of current skill level, students have the opportunity to learn STEM concepts in a unique and engaging way. If you are interested in purchasing a gift for a budding engineer, click here to learn more about STEM Sports® curricula offerings.