Sean Barton | Director of Curriculum and Strategy
Sean was hired in March of 2019.  He is responsible for the development and sustainability of the STEM Sports® curricula and strategic plan, in addition to providing budgetary, personnel, and operational support to the President & CEO.
Sean formerly served as Director of Athletics, Extended Day Director, Summer Camp Program Director, and Middle School PE teacher in Seattle, Washington. This included implementation of the Middle School Physical Education curriculum under the International Baccalaureate Program. During this time, he also served on the Athletic Advisory Council (2010 – 2013) as Head Basketball Commissioner for CYO (Catholic Youth Organization) Athletics. Succeeding this experience, he served as Assistant Director of CYO Athletics, which encompassed overseeing a program of approximately 10,000 student-athletes annually.
Most recently, Sean served as the Chief Operating Officer of the NABI (Native American Basketball Invitational) Foundation where he was responsible for the organization's personnel, operations, budgetary directive, and development/marketing support. Accordingly, Sean implemented the foundation's 3-year Strategic Plan as he worked closely with the organization's board of directors and advisory council members.
Preceding Sean's professional career, he competed in basketball at St. Clair College (MI) after receiving a scholarship, where he played baseball as well. Sean would go on to earn his MA in Business Administration from Northcentral University.
Sean's goal is to apply his professional and academic experiences to support and drive the mission of STEM Sports®, diligently serving students and educators in a vast and changing world.
Lauren Chiangpradit | Digital Media Captain
Lauren is currently pursuing a Masters of Sports Law and Business at the Sandra Day O'Connor College of Law at Arizona State University. She graduated with a sports journalism degree from ASU in 2019 and has been interning with STEM Sports® since January 2019. She assists STEM Sports® on a variety of different social media, graphic design and virtual content tasks.
She is graduating this coming May and plans to attend law school after her time at ASU. In the future, Lauren hopes to continue to work in sports writing contracts for a sports franchise.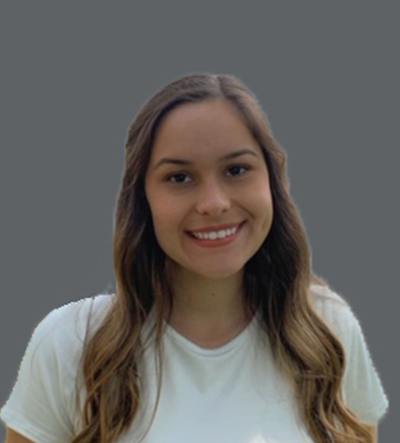 Taylor is a Marketing and Advertising student in the Colangelo College of Business at Grand Canyon University. While at GCU, she is constantly involved in numerous activities including intramural beach and indoor volleyball, and sports business club. She has been helping and assisting with social media and marketing campaigns for STEM Sports® since October 2020. She is scheduled to graduate in Spring 2022 with her Bachelor of Science degree and expand her education with a master's in marketing. In the future, Taylor plans on using her academic and professional experience in sports education to further her marketing and advertising career.
Jeff Golner | President & CEO
Golner is also the Principle Principal of Agency G, a full service creative, marketing and event production firm.  Successfully operating since November 2005, Agency G works with a wide range of businesses in sports, entertainment, service industries and not-for profit organizations.
Prior to venturing on his own, Golner enjoyed a long marketing, game operations and entertainment career with the Arizona Diamondbacks from 1997 to 2005, leaving as Senior Director of Game Operations. Golner produced close to 700 Major League Baseball games including playoff games and the four World Series games in 2001 that culminated with a Championship. Golner also served a three-year ticketing stint with the Colorado Rockies from 1994 to 1996.
Rachel Kissner | Curriculum Writer
Rachel started her educational career in Minnesota, where she was trained in Urban Education with an emphasis on Science and Biology. She relocated to Phoenix, Arizona in 2012 to teach science at Copper King Elementary School. During her teaching at Copper King, she pursued a Masters of Art in Education at the University of Arizona as part of the Teachers In Industry program; Rachel's thesis research was on strategies to engage young women in physics and engineering. She spent her final two years at Copper King designing and teaching a specialized STEM academy on Water and Environmental Engineering; most notably, she designed an engineering curriculum for students.
In addition to her classroom accomplishments, Rachel taught professional development for teachers of the Pendergast School District (AZ), as well as supporting curriculum development for Arizona State University's Engineering Outreach Professional Development and EPICS (Engineering Practices in Community Service) program.
Currently, she is teaching 7th and 8th grade Science and coaching Volleyball and Basketball at Timberline PK – 8 in Longmont, Colorado. She is also a valued member of the STEM Sports® team, writing and enhancing curriculum for grades 3 – 8.
Andrea Kranitz | Controller
Andrea Kranitz, Integrative Business Solutions founder and lead consultant is a seasoned business and accounting management professional with a long and proven track record in streamlining business operations.
After attaining a degree in Accounting from Miami University in Oxford Ohio, Andrea started her career in public accounting and then moved on to private industry in various management and controllership roles, while earning certifications in both public and management accounting. She is also a Certified Advanced Quickbooks ProAdvisor.
Andrea is a graduate of Scottsdale Leadership Class XXVII and holds the position of Vice Chair, Resource Development on the Scottsdale Leadership Board of Directors.
In her "spare" time, Andrea enjoys Pilates, spending time with family, her two chocolate Labradors and being outdoors.
Carli is a Phoenix-based graphic designer, illustrator, copy editor and brand strategist. She is also an adjunct professor at the Walter Cronkite School of Journalism at Arizona State University teaching Digital Design. She graduated in 2013 from the University of Montana with a degree in journalism. She's worked for newspapers, the multifamily housing industry and the Heard Museum – which included working on children's exhibitions and education. A lifelong sports fan and learner, she's excited to help marry STEM education with athletics through visuals.
Lawrence K. White | Chief Financial Officer
A creative senior financial leader with expertise in mergers and acquisitions, operations, negotiating and securing favorable debt instruments, improving cash flow, managing banking relations and investor relations in a high-growth environment.  Highly successful in building productive teams and developing top performing people.   A leadership style that creates positive change and delivers results.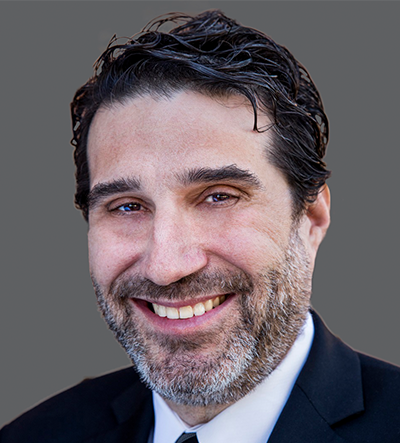 Mike McGrath | Digital Marketing Manager
Mike oversees all digital strategy and execution efforts for STEM Sports®, driving online acquisition and engagement to their online platforms.
With over two decades of leading digital teams for brands large and small, Mike has been in the digital trenches and has successfully grown businesses with no digital presence to being leaders in their fields.
Mike is originally from Chicago and has lived in Arizona since 2006.  He has a B.A. in Communications from Eastern Illinois University as well as an M.S. in Information Systems from DePaul University.
Are you ready to learn more about STEM Sports®?