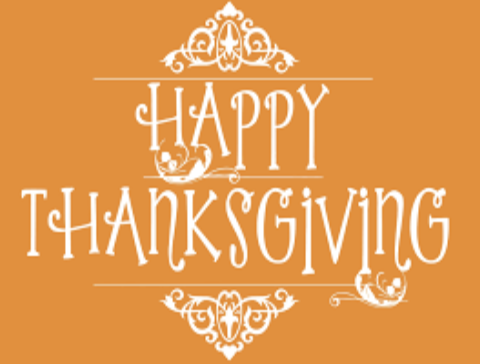 Thanksgiving is a time to reflect and appreciate friends and family. The time allows people to stop their busy lives and for children to not have school so that families can come together to kick off the start of the holiday season. However, just because this is a break from school, does not mean it has to be a break from education!

STEM Sports® has compiled a variety of fun STEM activities that are Thanksgiving-themed for you and your child/children to enjoy. They combine active learning with science, technology, engineering, math and, as a fun approach for kids, Thanksgiving!

Thanksgiving STEM activities:

The pumpkin volcano experiment is a fun seasonal spin off the the traditional volcano experiment and can work for both Halloween and Thanksgiving. With a pumpkin as the base, children are able to learn more about chemistry and chemical reactions. This experiment can be messy or clean and Little Bins for Little Handsgives both options to cater to different family and child preferences. By the end of this experiment, these junior and beginner scientists will know more about the chemical reaction between vinegar and baking soda as they watch foam erupt out of their pumpkin.

For just $2.50 on Teachers Pay Teachers you can purchase a 3-part Thanksgiving engineering activity. First, children are tasked with building a cut out turkey. They then are able to build a variety of different sized cages for the turkey using toothpicks, marshmallows and other regular household items. The set also comes with a planning form and reflection form to add some structure and observe progress during this fun and exciting Thanksgiving activity.

For this activity, all you need is a turkey baster, a feather and a small sized box. The set up is easy, your child needs to stand somewhere and have the box a distance away from them tipped on its side to catch the feather. Using the turkey baster, your child has to try to move the feather forward and get it into the box. To add more people and some competition, just add more feathers and turkey basters! You might be thinking, how is this educational? Or, how is this related to science, technology, engineering or math? This activity leads into understanding "force and motion" while helping to strengthen gross motor skills.

This edible science experiments lets kids learn while creating something they can contribute to the Thanksgiving dinner. All you need is a mason jar and heavy whipping cream. After filling the jar up halfway with heavy whipping cream and closing the lid tight, the child can shake the jar. Every five minutes, they can stop and see the heavy whipping cream slowly change into butter. The science behind this is that the fat molecules in the cream separated from the liquid and begin to form a solid. By suggesting a science activity that ends with something edible, you can get your child excited about topics as dense and intimidating as molecules and substances moving from liquid to solid.
All you need is toothpicks to turn candy pumpkins from a sweet treat into a lesson on building and infrastructure. From here, you and your child can make this experiment whatever you want. They can try to build the tallest tower, the widest tower, or you can give them a specific amount of each material and allow them to problem solve how they can build with only those resources. With so many options, your child can try as many combinations as they want before they find one that they are happy with. Plus, they can eat their experiment at the end!

Creating the mini Mayflower can turn into a STEM activity and history lesson all in one. Your child may not know anything about the history of the Mayflower. However, by building his/her own mini boat is the perfect segway into teaching them more about it. During the building process, they will also get to learn more about engineering and the science behind creating a boat that can float, move, and hold different amounts of weight.

This hands-on experiment lets kids make their own slime using pumpkin. While making the slime, children may not even realize they are triggering chemical reactions in order to make the fun and sticky substance. This experiment aligns with Next Generation Science Standards (NGSS) and is something children are excited and eager to do!

This STEM project will spark your child's creativity while following the Thanksgiving theme. Using a pumpkin, Hot Wheels cars and tracks, your child can construct their own race track through a pumpkin. This disguised learning lesson allows kids to have fun while getting an introduction into engineering.

This dancing corn activity is easy to implement using common household items. Your child can learn about chemical reactions and have fun doing it! They will be able to make the corn move around and see it bubble up after they mix together all of the different ingredients. This can be a great introduction to chemistry and more fun hands-on STEM activities.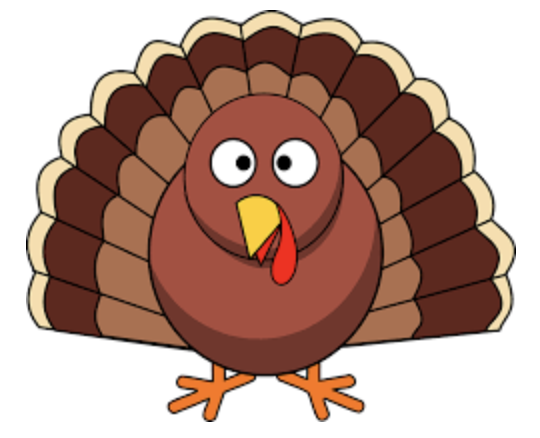 Thanksgiving break does not have to mean a pause in your child's education. With these different Thanksgiving themed STEM exercises, you can continue learning from home in a fun and exciting way. Happy Thanksgiving from all of us at STEM Sports®