Lego® has been around since the early 1930s. Since its creation, children all over the world have played with Legos for pure entertainment and joy. However, now, Lego® has gone further and has created Lego® Education in order to create a STEAM education program out of the toys people know and love. Lego® Education is compatible with early learning, primary education, secondary education, competitions and after-school programs.
The original Lego® Education was created over 40 years ago. However, as the demand for quality STEM and STEAM education has increased, Lego® Education has continued to improve and develop. In the past, STEM was considered a niche curriculum that did not apply to all students. But, with STEM job openings increasing faster than any other professions, the need for students to have STEM literacy is essential.
Sixty-five percent of children will hold a job that does not yet exist. It is because of this that LEGO® Education allows a unique STEM and STEAM learning program that will help prepare these children for the future.
On their LinkedIn page, LEGO® Education published a video that illustrates the need to prepare children for the rapidly changing and adapting job market.

"To us, it may just be a toy we have long left in our childhood, but the makers at Lego® Education are creating ways these tiny bricks can support and encourage schools and teachers to make STEM more interesting in a learning environment," said Computer Weekly Journalist Clare McDonald.
Much like STEM Sports®, LEGO® Education believes in catering to every type of child in order to ensure academic success regardless of learning style. Their hands-on, group approach to STEM learning gives even the quietest and reserved students the opportunity to participate and be heard during their lessons.

To illustrate this, LEGO® Education published a story about a participant in their education program named "Juan", a fake name that was used to protect the child's identity. Juan was a student at A.J. Whittenberg Elementary School of Engineering in South Carolina. Since the start, the school has been intertwined with LEGO® Education.

"You'd be hard pressed to find a LEGO Education product that's not in our building," said the school's Program Director Lynn Mann.

The school has an "Innovative!" program that is focused on helping at-risk-students succeed in the 21st century. One of the students in this program was "Juan". "Juan" was quiet and had a difficult time making friends because of it. After joining the program, he began excelling in both life and academics. After years of working with Mann and the LEGO® Education curriculum, "Juan" became a group leader and was actively collaborating with group members.

The club and LEGO® Education had helped "Juan" progress as an individual and put him in a better position for future success. He went on to attend a STEAM Middle School where he could continue his love for STEM that began in his early Elementary School days.

There are many children similar to Juan at all different ages. Kindergarteners to seniors in High School have the chance to improve with a variety of different LEGO® Education options.

Lego® Education Spike Prime uses their trademarked product to teach students coding language based on Scratch and engineering techniques through robotics. The use of the colorful and easy-to-use blocks allows kids to engage in relevant, real-world lesson plans that will further their knowledge in science, technology, engineering and mathematics.

Just like STEM Sports, Spike uses active learning and disguised education in all of their programs in order to teach these students essential 21st century skills. Despite entry skill level, all students are able to engage in the STEAM activities that promote critical thinking and complex problem solving skills.

"Hands-on-learning has benefitted many young minds. As we continue to grow in this area, emphasis on creative and meaningful hands-on experiences should be used to reach a greater, and more diverse population of students," STEAM director and educator Lynne Boucher said.
In the San Diego Unified School District, they are putting a focus on STEAM using a variety of LEGO® Education curricula. Forty-four of the 119 elementary schools in the district have committed to being STEAM schools. That means that four days a week, their students spend an hour engaging in science, technology, engineering and math through hands-on LEGO lessons.

The district's Program Manager Michael Goodbody said, "We're really big into addressing those formative years and the mindsets as students are developing their sense of self. We want to make sure that we break down those barriers that society has set up, like what are for boys and for girls. We felt that we could get kids excited about learning by writing a high-quality curriculum that includes LEGO® Education—and they have been a great contributor not only through product but also as a partner in critical thinking about how it all would work."
San Diego Unified School District has also found LEGO® Education to be an effective approach to breaking language barriers in their classrooms. Their students that had not talked all year were making attempts to explain with they had built during their lesson. Science, technology, engineering and math are a universal language around the world. LEGO® Education is giving all students the opportunity to pursue their dreams in the STEM workforce through early immersion.

Lego Mindstorm EV3 is another resource that Lego® offers as a way to introduce coding elements to students. This kit includes 601 Lego® bricks that can be built into a functioning (i.e walking, talking) robot. Students learn engineering concepts, such as coding, by using bricks and a digital application. This allows students to transition into the world of coding with a hands-on aspect that enhances the learning process.

Using Lego® to facilitate science, technology, engineering and math learning brings a creative aspect into STEM curriculum. Meldgaard Johansen, Communication Manager at Lego® Education, said that Lego® learning pushes students to think about technology differently and think outside of the box.

Lego introduces a trial and error approach that mimics a job in the real world. One example Johansen gave was when students made wearables that they then presented to their peers. When one did not work, they were forced to adapt their thinking and approach the task in a new and innovative way. This is an approach that is often used in the Engineering Design Process and is found throughout STEM Sports® curriculum.

Lego® believes in a continuum learning style. Studies have shown that children retain information best when they are engaged in the material before, during and after the material has been presented. That is why Lego® curriculum is so successful with young minds. Students engage with the curriculum for 45 minutes, allowing them to retain and deeply understand what they are being taught.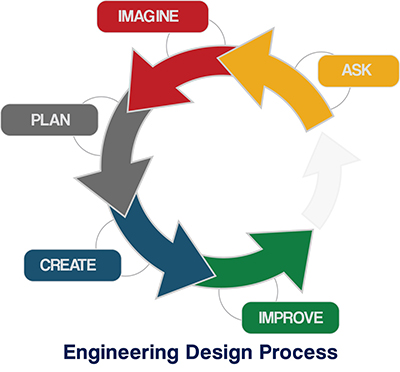 In the Philadelphia School District, 30-year STEM educator Paula Don uses the engineer design process to help her students succeed. Don has worked with gifted students in one of the largest school districts in the United States and uses Lego® Education as a way to facilitate the lessons.

Don uses Legos as a comfortable, fun way for students to learn complex STEM topics. Despite skill level or native language, students are able to use trial-and-error to figure out the curriculum at their own pace.

"I was in a classroom with a lot of English language learners which can be a real barrier to confidence in the classroom. But these kids were working with the kits, laughing when things didn't go as they expected, and continuing to work toward a solution. It was really wonderful to see," said Don.
Lego Education unique hands-on approach allows students to enjoy learning about science, technology, engineering and math. Don said that instead of having an obligation to do their STEM lessons, they're excited when Legos are involved. They also take failure better and continue to adapt until they're able to figure out the lesson – creating 21st century problem solvers.
Don said students were "more focused, showing perseverance and strength, they were going to stick to a problem until it was solved."
All of the Lego® programs are compatible with iOS, Chrome, Windows 10, Mac and Android. This makes it possible for almost any school or after-school program to implement the curriculum in some way.

Lego® can be used before students have even entered kindergarten. Rikke Baunbæk Wallington, Senior Concept and Design Lead for Preschool at Lego Education, uses this curriculum daily with preschool students. He said that Lego's lessons follow the Early Years Foundation Stage (EYFS) learning standards and this trend continues as they move up the education system.

For early education, Lego® focuses on creating natural curiosity of young minds. Their colorful Lego® Duplo® sets allow beginner students to engage in science, technology, engineering and math lessons in a way that fosters a love for them in the future.

Students have the chance to build and deconstruct their Lego® sets in a tactile way that teaches them early math and science concepts. Lego® also offers ways to use their sets to teach early learners soft skills such as: emotion development, early language skills and beginner literacy.

For many students, creating a duck is one of the first opportunities LEGO offers that allows them to be an engineer. Using just four yellow bricks and two red bricks, children are able to create their own duck and, in the process, have an introduction to STEM.

A main point of the STEM activity is that there is no "wrong" way for a student to create their duck. This allows all skill levels to participate and gain confidence in their abilities. Ethan Danahy, Research Assistant Professor at Tufts University, said that bringing LEGO learning into a classroom makes students more eager to actively participate in a lesson – even the more passive learners.

For primary and secondary education, Lego® aligns with classroom Next Generation Science Standards (NGSS) and Common Core State Standards (CCSS), just like STEM® Sports. They focus on playing off of students natural curiosity and real-world experiences throughout the activities. They offer a variety of STEM and STEAM programs so that each classroom can align the curriculum with their students current ability level. However, Lego® also believes that students need to learn that failure is simply a form of information gathering; so, if you fail – try again.

All of the curriculum that Lego® offers is compatible with after school programs. They also offer robotics activities that are well suited for the after school environment and competitions; their WeDo 2.0 software allows students to create moving robots; the robotics curricula connects well with STEM curriculum and often cultivates a love for the engineering process.

John Pinkley, Learning Adviser at Warwickshire ICT Development Servicer, attended the 2017 League Robotics Challenges. He noticed that both boys and girls were participating in the tournament; this is important for the future equality in the STEM workforce, since young females are getting to participate and become interested in STEM at an early age.

One young girl at the camp said, "I'd never even thought about engineering until I came to this."

The Lego® education website is intuitive and easy to use. They offer an array of facts that support their program and their offered curriculum. With how quickly STEM jobs are rising, Lego® sees the importance of giving students at every grade singular STEM literacy, while also catering to the arts side of the young mind as well. One of Lego's main goals with their program is to prepare their students for jobs that do not even exist yet. Since educators today are tasked with such a unique goal, programs like Lego® Education are essential to making students ready for a technologically focused workforce.

Lego® education is easily accessed. Their educational Lego® kits can be found anywhere from Amazon to Target. They range in price and difficulty in order to make hands-on STEM learning accessible to as many children as possible.
Resources:
https://www.wired.com/wiredinsider/2019/08/one-school-district-putting-stamp-steam/?fbclid=IwAR0LvKupQ01Jz5KTKKAjVTj0kDgAixtE5ddqw43yh-ngsEZp-bLIXXoQtPU
https://education.lego.com/en-us/customer-stories/paula-don