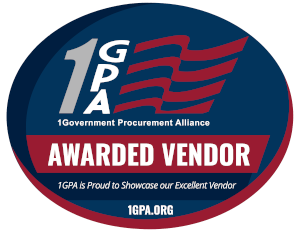 STEM Sports® was recently awarded a national contract with 1Government Procurement Alliance (1GPA), a national non-profit governmental purchasing cooperative that enables public entities to purchase goods and services from local and national vendors. Through 1GPA's pooled purchasing power, "schools, cities, counties and state entities, as well as colleges, universities and Native American communities can save actual budget dollars" when it comes to acquiring resources for their organizations (1GPA).

Saving money can make a big difference, especially for institutions in underserved communities. Members of 1GPA such as schools and other organizations can access the products and services they need to provide the best possible education to their students.

STEM Sports' partnership with 1GPA now enables public entities to purchase STEM Sports' curricula and kits directly, making the procurement process more efficient and saving them valuable time and resources. This collaboration also allows STEM Sports to expand its reach and provide its innovative STEM curricula to even more public entities across the United States. By joining forces, STEM Sports and 1GPA are better equipped to serve schools, communities, and youth organizations in their mission to provide high-quality STEM education to students across the country.