What is STEM?
The term STEM was introduced in 2001 by the U.S National Science Foundation. It is broadly defined as the education of science, technology, engineering and math. STEM education focuses on being the stepping stone of knowledge for kids to become interested in one, or more, of these areas and eventually go into a STEM related job field.
STEM curriculum is now being implemented in schools across the United States as a way to increase comprehension of these topics at the beginner level. The early exposure to STEM curriculum creates a sense of familiarity for children that will allow them to continue STEM learning with higher levels of confidence.
THE NGSS and CCSS:
The Next Generation Science Standards (NGSS) and Common Core State Standards (CCSS) have both created standardized curriculum in order to streamline what children learn from elementary through high school levels. The CCSS focuses on math, english and literacy requirements and the NGSS is solely science. Since these programs focus on different curricula, they can be used simultaneously in schools across the United States.
Having standardized curriculum requirements across all schools is vital to the proper education of the next generation. It allows each student equal access to the same level of curriculum that has been approved and suggested by educators. The NGSS and CCSS, when aligned with each other, cover the core school subjects that students need to find out what career path they wish to continue on into college.
Past of STEM:
Since America adopted the idea of STEM learning in the early 2000s, it has been one of the lead countries in this unique form of education. In 2009, during the Obama Administration, the STEM education movement took off. Obama launched the "Educate to Innovate" movement that's goal was to move kids from middle of the pack to the top in science, technology, engineering and math. In the years to come, the "Educate to Innovate" movement gained support and had raised over $700 million. This movement brought light to the idea of early exposure of STEM learning to students, and focused on minorities, such as exposing females to more of these opportunities. The Obama administration's efforts in STEM curriculum created the recognition and momentum on the learning concept that is being more intensively used in classrooms today.

STEM now:
In December of 2018, the Trump Administration released their launch of a four pillar plan to further the United State's improvement in the STEM learning field in order to keep the nation's economy up. This plan is meant to increase the standards for STEM in schools, create new STEM partnerships, give children more outlets for STEM clubs and help produce kids who have the ability to solve complex digital issues.
The two most recent presidents' interest in STEM only continues to emphasize and shed light on the importance of giving children an early exposure to STEM learning. In recent years more companies have begun supplying STEM curriculum kits and STEM activities, that meet both the NCSS and CCSS standards, to schools. EVERFI provides digital STEM programs for students of all grade levels. STEM Sports® takes a distinctive approach on STEM by focusing on the science of sport through hands on educational sports activities.
STEM in the future:
The Institute for the Future (IFTF) revealed that 85 percent of the jobs that will be available in 2030 have not even been invented yet. Technology is advancing so quickly, it is hard to know what jobs will be necessary in years to come.
Only around 16 percent of high school graduates are experienced in STEM and have an interest in pursuing it at the college level. This is shocking considering the high demand of STEM workers growing everyday. According to the U.S bureau of Labor Statistics, STEM based jobs in computers and math have the highest growth rate at about 23 percent.
In 2018, the USA BMX Foundation conducted a survey of before and after students experienced their curriculum. Prior to taking the class, 21 percent of students surveyed said they looked forward to STEM activities. After completion of the curriculum, the number jumped to 90 percent. Another compelling result was a 12 to 79 percent jump of kids saying they have interest in working with STEM when they get older. Could sport be a solution to grabbing kids engagement in STEM?
Afterschool Programs:
The use of STEM learning in afterschool programs is starting to become more common. Organizations such as Afterschool Alliance focus on teaching kids science, math and technology in fun and innovative ways outside of school hours. Afterschool Alliance found that 70 percent of kids involved in their afterschool STEM program were more interested in the subject matter and had a higher comprehension of the subjects.
There are currently 10.2 million kids in every state that are involved in the Afterschool program. After school educational programs focuses on generating genuine curiosity in what kids are learning and found that when teaching hard subjects like STEM it is most effective to do it in an interesting way in order to increase engagement and overall receptiveness.
STEM in the summer:
Research shows that during the summer months kids lose more knowledge, commonly known as the summer slump, in STEM subjects than they do in language arts. This regression that happens during the months off from school is being combatted through summer camps that incorporate fun STEM based learning activities into their agendas.
Skyhawks focuses on youth sports and has recently paired with STEM Sports® to begin implementing their curriculum and education during summer camps. This will allow kids to do what they love, sports, while keeping their science and math skills up.
STEM at home:
Families are now focusing on expanding their children's education into the home, which has become easier in the technological age. Distributors sell STEM kits online that promote active learning outside of school hours.
These kits come in a variety of forms to fit different kids interests and learning styles. The goal of these kits is to encourage STEM learning by making the lessons intertwined with things that kids find fun and entertaining.
Spangler Science Club, a company that focuses on preparing kids for STEM careers, offers memberships where kids can get a different STEM kit delivered every month. Each kit focuses on a different lesson that is taught through an interactive experience or game that the kid gets to play.
Why active learning is effective in STEM:
Science, technology, engineering and math are mentally demanding subjects that require kids to think deeply and challenge themselves. To most young kids, this can seem like a daunting task that they are not eager to participate in. But, by creating an active learning environment both the left and right brained children have the opportunity to learn the material.
By connecting STEM to fun projects and games it gives kids an incentive to learn the material and causes them to view the STEM curriculum as something enjoyable rather than something they dread. Making this connection between fun and STEM at a young age is important because as the material becomes more difficult, they will be less likely to write off STEM subjects.
Jobs in STEM:
Statistician

Mathematician

Biochemist

Accountant

Software Developer

Mechanical Engineer

Computer System Analyst

Web Developer

App Developer

Chief Information Officer
Sports jobs in STEM:
Coach

Nutritionist

Sports Psychologist

Physical Therapist

Club Manager

Sports Engineer

Statistician

Sports Scientist

3D Print Engineer

Medical Scientist
National STEM Day 2021:
National STEM Day took place on November 8, 2021. This day is used to emphasize the importance of STEM education now and in the future. Science, technology, engineering and math are the driving subjects in the progress and sustanability of society moving forward.
Classroom landscapes are constantly changing and so is curricula. With that, education providers need to continue to adapt alongside new findings and the current wave of children. At STEM Sports®, we believe in the use of hands-on learning to implement STEM education at-home, in the classroom or in afterschool programs.
On this years National STEM Day, we launched our newest offering the STEM Sports® All-Star Subscription kit. Over the course of five months, children receive STEM lessons that use sport as a facilitator of complex STEM concepts. As a company, we believe in finding unique, effective ways to educate students and get them excited about STEM.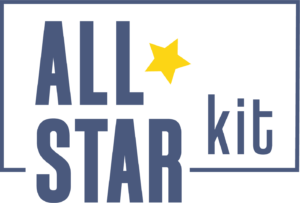 The use of STEM education in classrooms will increase over time as the demand for STEM based jobs continues to rise. The STEM curriculum, in recent years, has grown in both popularity and in method type. These too will evolve as education landscapes change; but, one thing that will never change is the importance of introducing STEM to kids at an early age.