TIBU is a non-profit organization in Morocco that began in 2010. They focus their efforts on helping Morrocan youth in their current lives and futures using basketball. While promoting and developing the sport of basketball throughout Morocco, TIBU is also pushing students in all aspects of life. With the help of public and private partners, TIBU has been able to transform the game of basketball into lessons on education, communication, cohesion and social integration.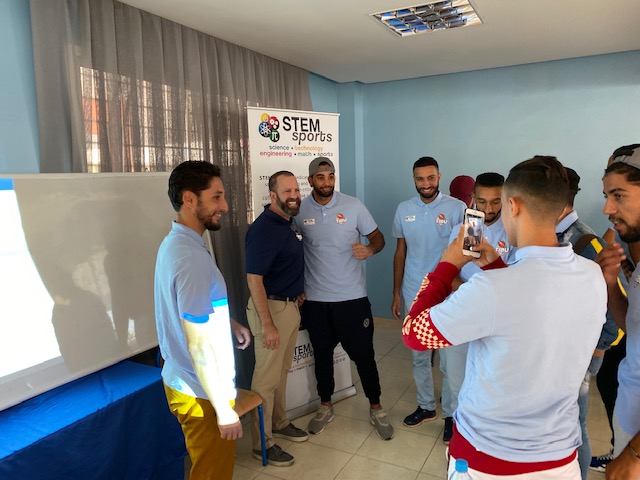 To date, TIBU Morocco has 100,000 youth participants and 78 staff members. Their hope is to continue to expand their reach, impacting Moroccan youth by helping move them towards bright, successful and happy futures.

Pillars

TIBU stands for the organizations four main pillars: Teamwork, Innovation, Binding and Uprightness.

Teamwork is one of the fundamental aspects of the TIBU programs. Their ultimate goal is "surpassing oneself". The idea behind this is making each individual a better version of themselves. The diversity of all participants and leaders throughout TIBU helps to fuel this internal change. Children have the opportunity to communicate with each other about thoughts and ideas and, through these interactions, better themselves and their fellow participants.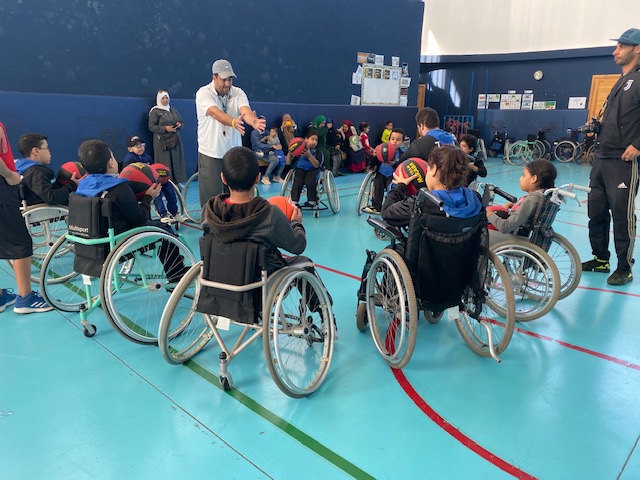 Imagination and inventiveness are two important words and characteristics TIBU Morocco strives to put at the heart of all of their lessons. This correlates with the innovation aspect of their name. On their website TIBU states, "whether for organizational methods or project achievements, the transformation of new ideas by valuing them represents the level of success for the organization, reconciling rigor and creativity, in order to satisfy the community of TIBU."

The B in TIBU stands for binding and shows the communities commitment to each other. Since they were founded, TIBU has had a 100 percent dedication to their innovative and unique projects. They believe it is this devotion that creates power and improvement in the Moroccan youth that they interact with.

As an organization that cares about a child as a whole, TIBU puts a lot of focus on integrity and respect. Uprightness is the final letter in their acronym, but does not hold any less importance to the TIBU community. It is through respect for both oneself and others that trust is built. At TIBU, their values, principles and complete transparency are important to keeping their reputation high, placing them in the best position to effectively support the community.

Programs

TIBU hosts five different basketball programs that vary from tournaments to school tours.

International University Basketball Tournament
National TIBU School Tour
TIBU Basketball Camp
3 x 3 Basketball Morocco
Ramadan Basketball Night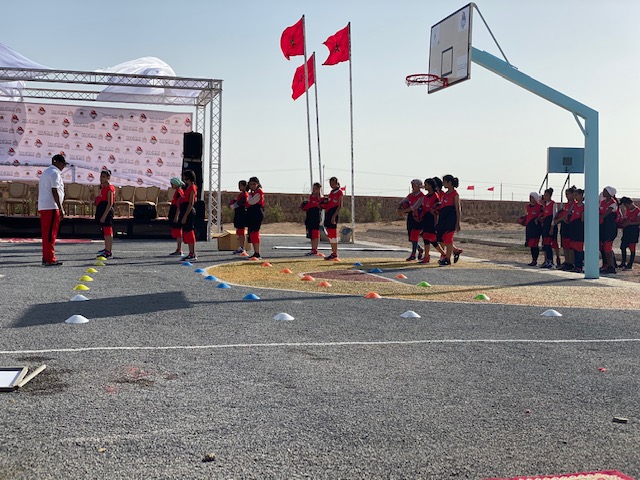 These well established events and games give TIBU a way to interact with a variety of different children, ranging in different age groups. TIBU uses the sport of basketball to facilitate life lessons, education and the key morals of the company. These events allow TIBU to take a fun and hands-on approach to impacting the lives of children across the region.

TIBU and STEM Sports®

President and CEO of STEM Sports®, Jeff Golner, met TIBU President and Founder, Mohamed Amine Zariat (Amine), in 2018 at a Beyond Sport event where he showed interest in the STEM Sports® approach on combining STEM and Sports. When they met again just a few short months ago, Amine and Jeff began more serious conversations about a possible collaboration between the two organizations.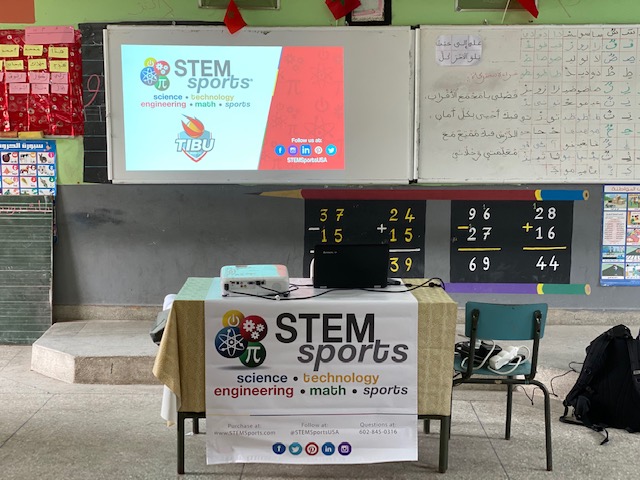 In the beginning of November, Jeff traveled to Morocco to meet Amine and implement the STEM Basketball curriculum into TIBU programs. It would not be a stretch to say that STEM Sports® and TIBU were a perfect fit. This gave STEM Sports® the opportunity to expand the reach of their STEM curriculum to a new country and entire new pool of students. For TIBU, this gave their organization a new educational approach involving basketball, their core, to add onto their already strong, advanced programming. STEM Sports® curricula offer possible jobs that correlate with each lesson plan. This gives TIBU the opportunity to continue pushing each of their participants towards successful futures. If you wish to learn more about Jeff's visit, click here to read more about his experiences visiting Morocco for the first time.

"TIBU Maroc is proud to start a new partnership with STEM Sports®. The implementation of STEM Sports® curriculum in Morocco will present new career paths and job opportunities for almost 100,000 young people that we serve. This partnership, in addition to being innovative in its approach with a training based on sport, explores the potential and motivation of teachers, trainers and kids," stated Amine.

This was a great way for TIBU to introduce American STEM education and STEM activities to Morocco youth. During the trip, Jeff had the opportunity to meet with the U.S. Embassy in Morocco and they vocalized their need for more United States curriculum throughout Morocco. Jeff and the U.S. Embassy also discussed the need for increased STEM education for the education systems and after school programs in the country.

TIBU's ability to recognize the need for STEM education in their country is innovative, one of the four pillars of their program. The foundation TIBU and STEM Sports® have made is strong and has the opportunity to impact both companies, as well as thousands of youth and the education system in Morocco as a whole in the future. It could certainly go beyond just Morocco and reach neighboring African countries.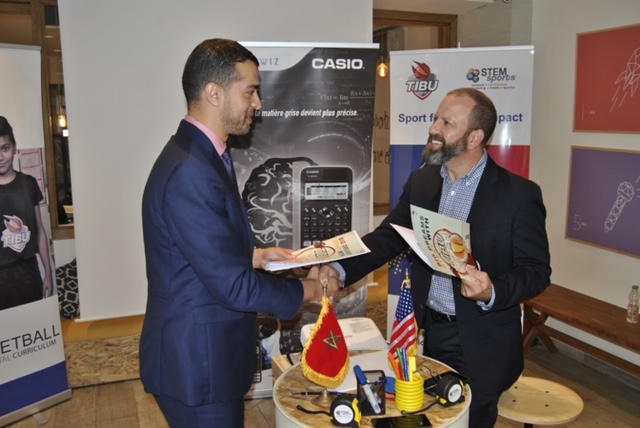 Moving forward, TIBU can continue implementing the STEM Sports® Basketball curricula with a variety of groups of TIBU participants, providing them access to hands-on STEM lesson plans that allow students to get a real world comprehension of each topic. STEM Sports® is honored to have had the opportunity to collaborate with such a great non-profit organization, meet the U.S. Embassy in Morocco, and talk with a variety of private and public schools and TIBU corporate partners.

There is a plan for STEM Sports® to revisit next year with Amine and TIBU will lead the inaugural Education Through Sports in Africa Summit in April. We're already looking forward to returning!