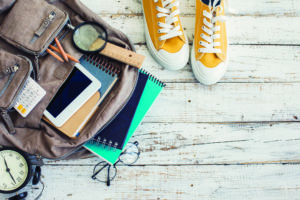 In the Science of Basketball blog, we speak to and acknowledge the importance of "Mindfulness Matters" for Why we do what we do? at STEM Sports®. This importance is simple: Equip our educators with standards-aligned supplemental curricula to ensure students benefit from the following:
Approximately 85% of STEM Jobs anticipated for the year 2030 have yet to be invented.

Over the next 10+ years, 80% of all jobs will be STEM related.
We will take a deeper dive into how we contribute to learning and understanding STEM concepts in sports and life applications.
STEM Education entails four (4) disciplines: Science, Technology, Engineering, Mathematics. While these aspects are generally practicum-centric in the majority of schools in the public and private sectors, it's the hand-ons and/or exploratory and experimental approach that needs to be central for pedagogical effectiveness. Why? Because it's essential to developing the "whole person" – personal and professional – to ensure competency by way of the following: 
Science

: To know and comprehend the world around us based on empirical evidence.

Technology

: To understand and apply an array of comprehensive resources in a vast and progressive world.

Engineering

: To understand and apply problem-solving skills to help innovate and develop the world around us. 

Math

: To understand and apply formulated solutions to extract information and data errors and correct them.
Each of these STEM disciplines are fundamental to our professional and personal development. However, the STEM Sports® team firmly believes that without physical engagement and literacy, we neglect to produce the true potential of many students. 
While STEM concepts and objective-aligned standards effectively outline our lessons, the embodiment of our curriculum is defining and preparing our students, and educators, by answering the questions – "Why am I here?" or "Why do I need to learn this?" – to undoubtedly drill down and locate the STEM and sports professionals in each of our students. The following snapshot provides how we connect a lesson to STEM Jobs in Sports: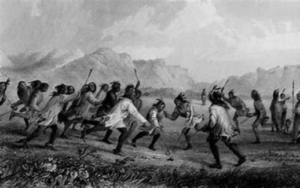 Grades: 6-8
Concept: Using sports to understand the contribution of Indigenous people to Modern society, including STEM.
Objective: Students will explain the origins of Lacrosse as a model for exploring contributions of Native Americans in STEM. Students will use a simple framework to analyze Indigenous discoveries and concepts in STEM.
Standards: The Nature of Science: Next Generation Science Standards
Sports Historian

High School: Natural Science Teacher and Lacrosse Coach 

Lacrosse – Equipment Manufacturer

Vice President of USA Lacrosse

Lacrosse – Product Development Scientist
The STEM Sports® curricula is paramount to maximize learning and application of STEM concepts in sports and real-life situations. By identifying a lesson's objective, linking it to a sport and/or tangible component that promotes physical literacy, we are effectively preparing students for the many STEM jobs yet to be invented.
To learn more about the STEM Sports® curricula, please contact us at info@STEMSports.com or by scheduling a time to meet with a STEM Sports® team member.